Dear friends,
Today I am taking the time to review my acquisition, the Grande Reverso Ultra Thin, ref: 2788520 from Jaeger-LeCoultre. I bought this late last year and finally have time to review my beauty.
As you all are aware, Polo like golf is supposed to be a rich man's game, especially back in the 1930s. So this reversible watch was invented then who wanted to be able to protect the crystals of their watches, which featured pure, geometric silhouettes inspired by the Art Deco movement.
The Reverso comes in different sizes, there is a ladies model, a slightly larger than the ladies but smaller than the Grand Ultra Thin – the Taille and Classique. There is one larger than the Grand Ultra Thin that features an exhibition case back called the 976. There are also tribute models for the Grand Ultra Thin which pays homage to the 1931 and 1948 models.
Dimensions (L x W) : 46.8x27.4mm
Case material: Stainless Steel
Also comes in Pink Gold - ref. 2782520
Fingerprint magnet naturally so do keep it nicely polished when you have time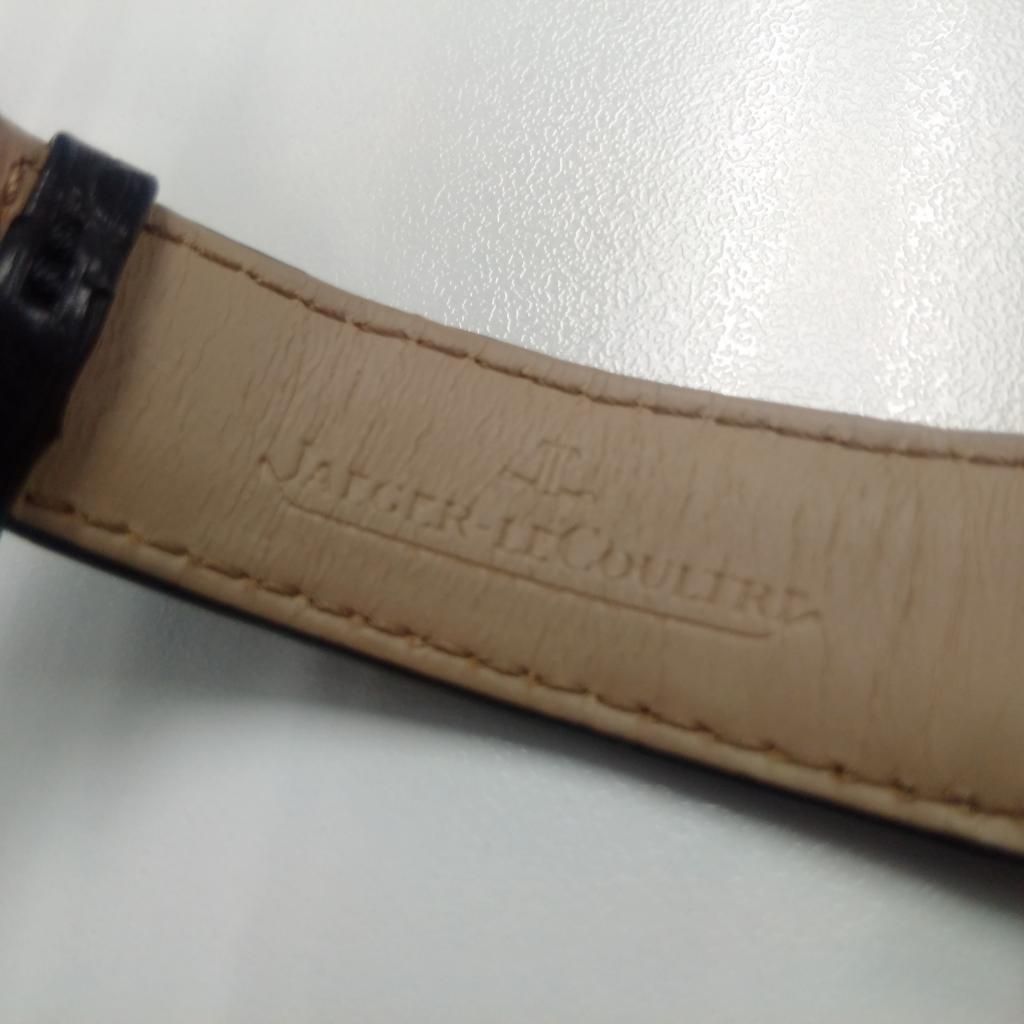 Strap/bracelet: Alligator Leather
Buckle: Pin Buckle 18.0 mm
You can get a deployant clasp for around SGD700 from Jaeger too (I am told that is not fashionable as in olden days, nice dress watches come in traditional pin buckle (but hey! To each his own

)
The leather feels very nice and comfortable when worn. Very thin, unlike wearing a Panerai strap. If you know what I mean. Cost of replacing the strap, probably also SGD500 – SGD700. They come in a host of colours too. There's also a metal type bracelet if you desire (especially ladies)
I'm not going to go through the movement in detail, it's a Jaeger-LeCoultre Calibre 822, mechanical hand wound. There is an automatic model already if I am not mistaken. Power-reserve is 45 hours. I usually do it every morning. I've had this question posed before, you can wind anytime but of course some swear by winding at exactly the same time everyday for it to be super accurate (again, if you believe so – don't let me cramp your style). Like other mechanical wind watches, the Omega Moonwatch or Pam 000 – I feel you need to be more delicate with this watch as it is thin and the crown much smaller but you will still feel the resistance once it is fully wound.
For servicing, with no complications, I don't think it will cost more than SGD1,000. Recommended every three years and they also polish it for you.
Thickness : 7.3mm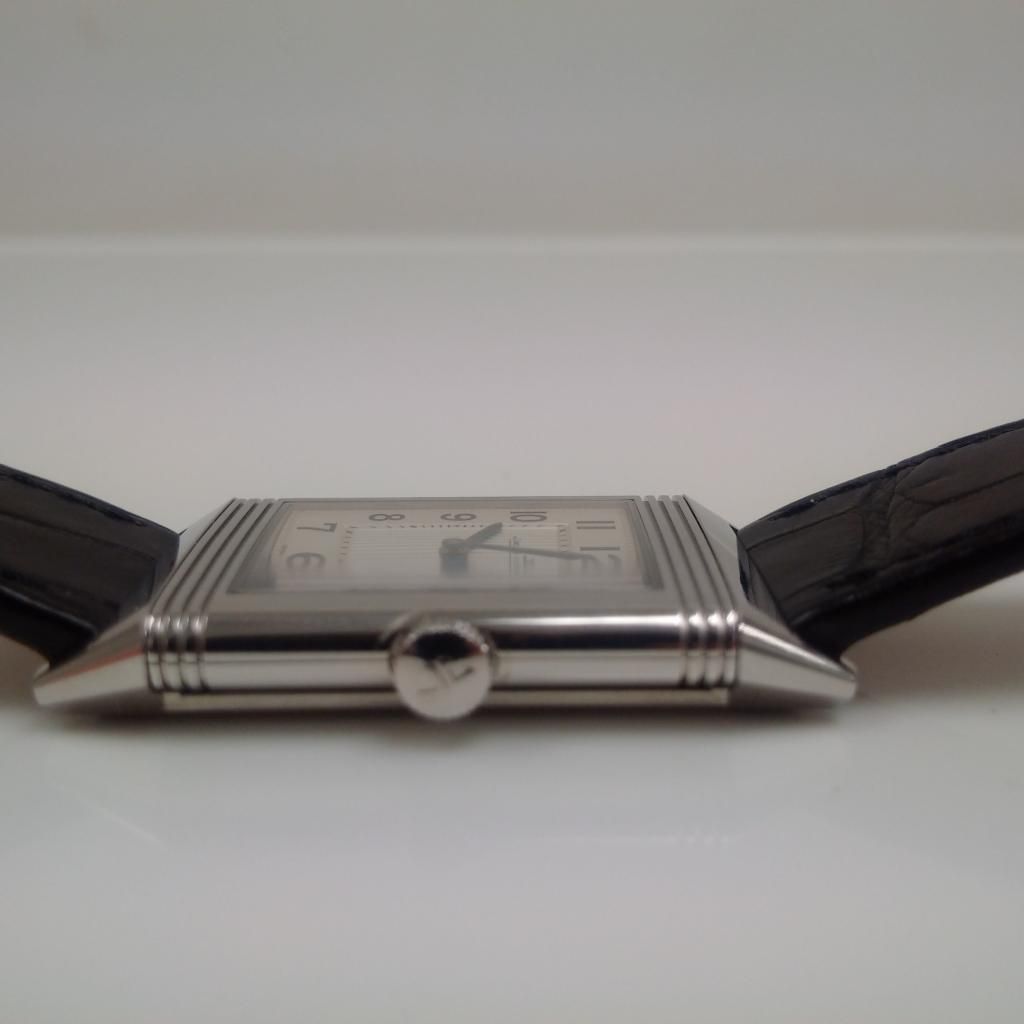 Like all good dress watches, this is the usual characteristics. Thin and fits well under the sleeve (only to be seen when required!) They are not meant to be ostentatious. It only has the hour and minutes hand baton. No seconds and date complication. Dial - Silvered vertical Guilloché, transferred numerals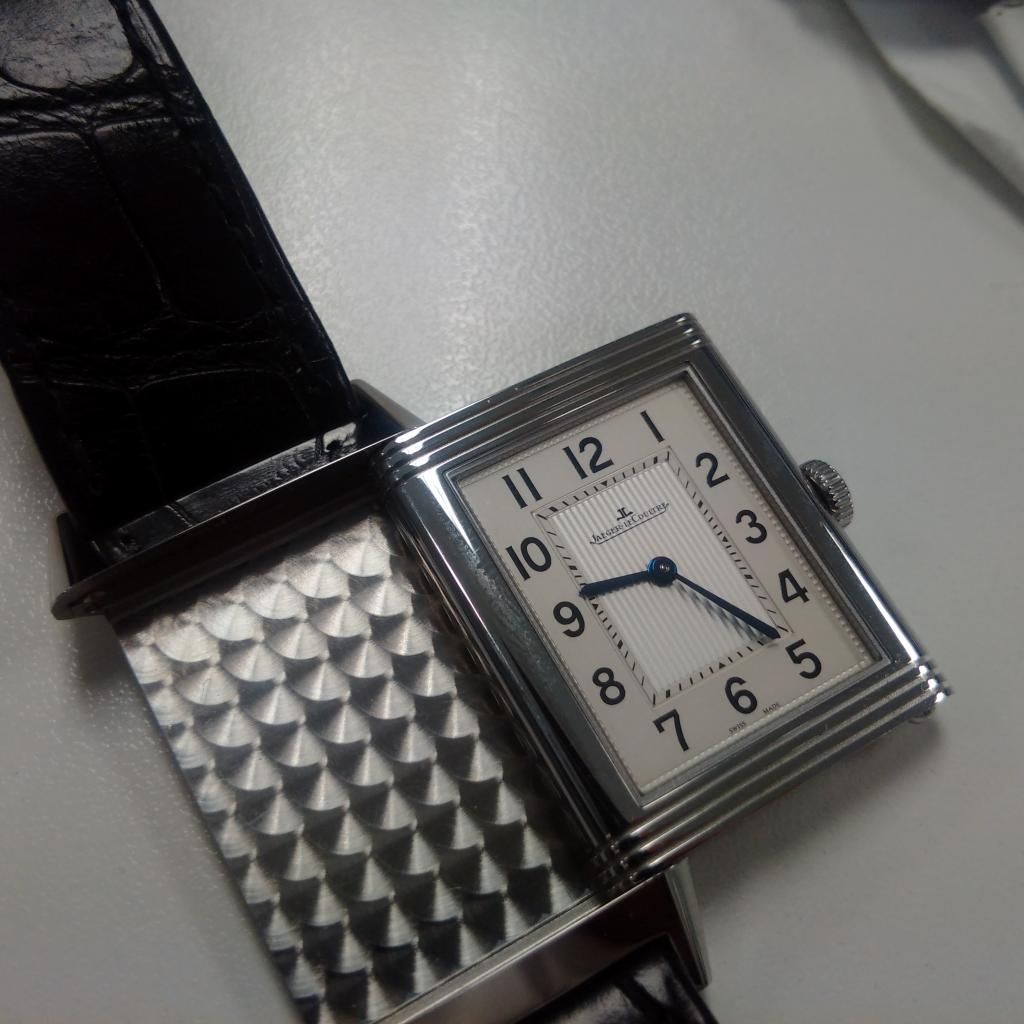 Now for the reversible part. You can choose to engrave something to make it more personal (depreciates a selling value I guess, but great heirloom to pass down) Cost varies from SGD300 to thousands for something more intricate or complicated in design. Jaeger has an in-house expert for this or you can look for your own. Just give them the artwork. Also the more complicated, the longer you need to wait for it to be finished. For case made of gold, you can even do enamel.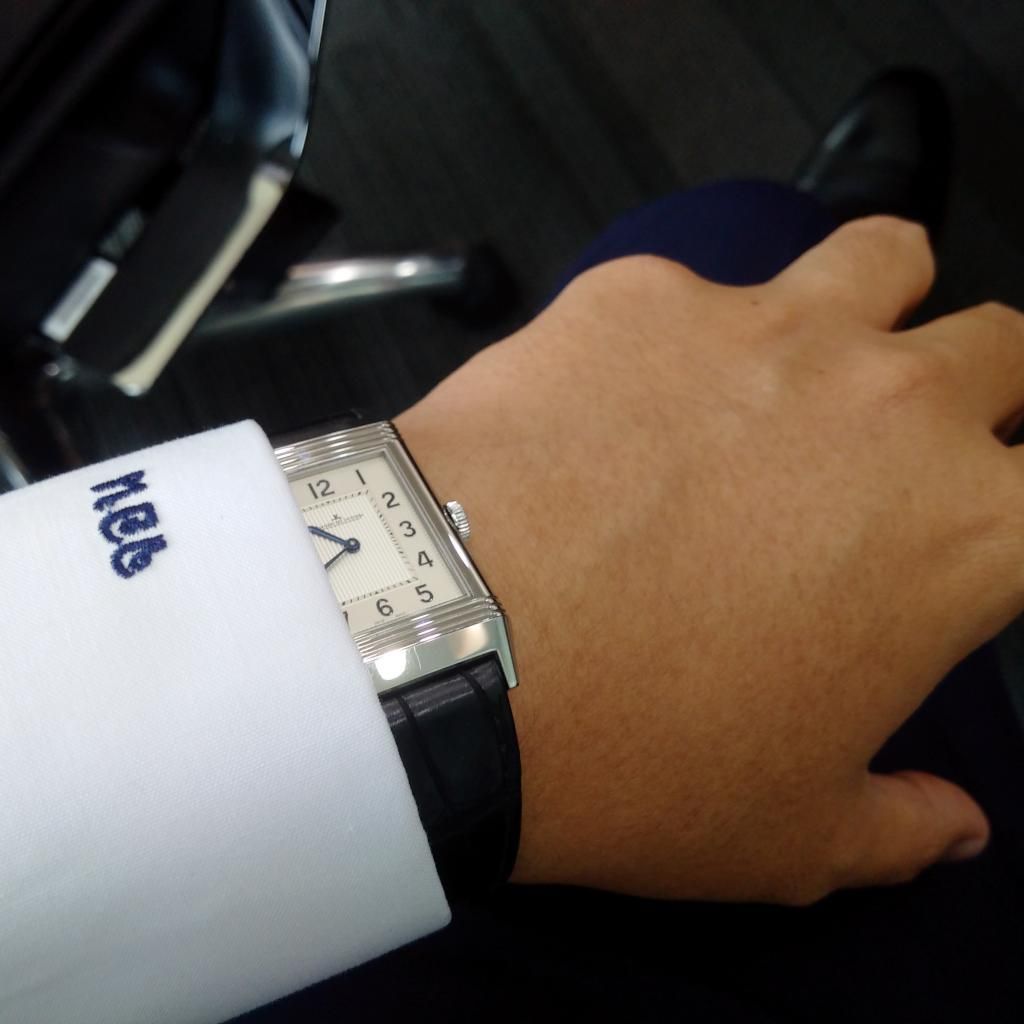 Overall, I really like it a lot. I do not use it as a tool watch but when I need to go for a wedding or to the opera, it would be great! I think you can wear it with a suit, shirt or even Sunday church dressing.
Anyway, apologies in advance for the not so perfect photos and hope it gives you a rough idea of a choice should you consider a Reverso in future. My model above retails at SGD11,200.
This is the one...i would like to pass down for my son (ideally).