Recently took some fresh pictures of my '67 Speedie Pro Cal 321 with red chrono hand (inherited it that way). Hope y'all enjoy!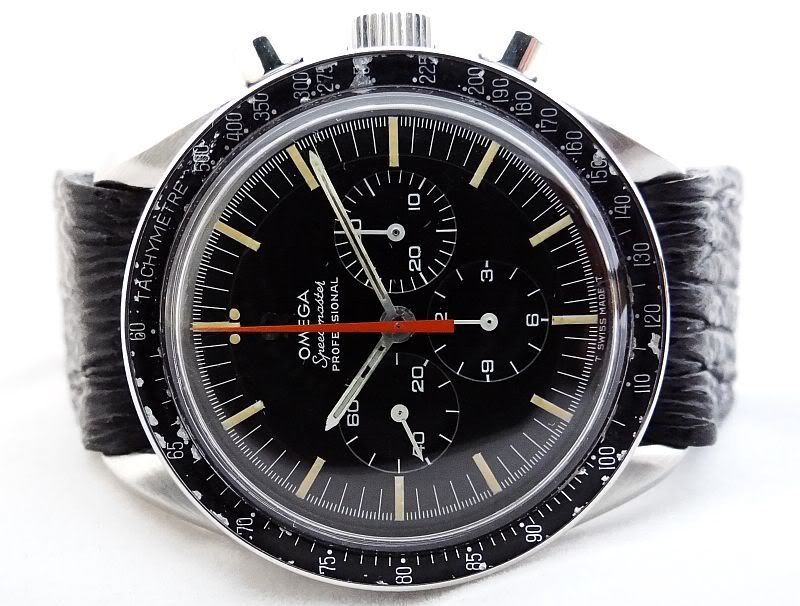 LOVE the Tritium patina, cracked hands and all...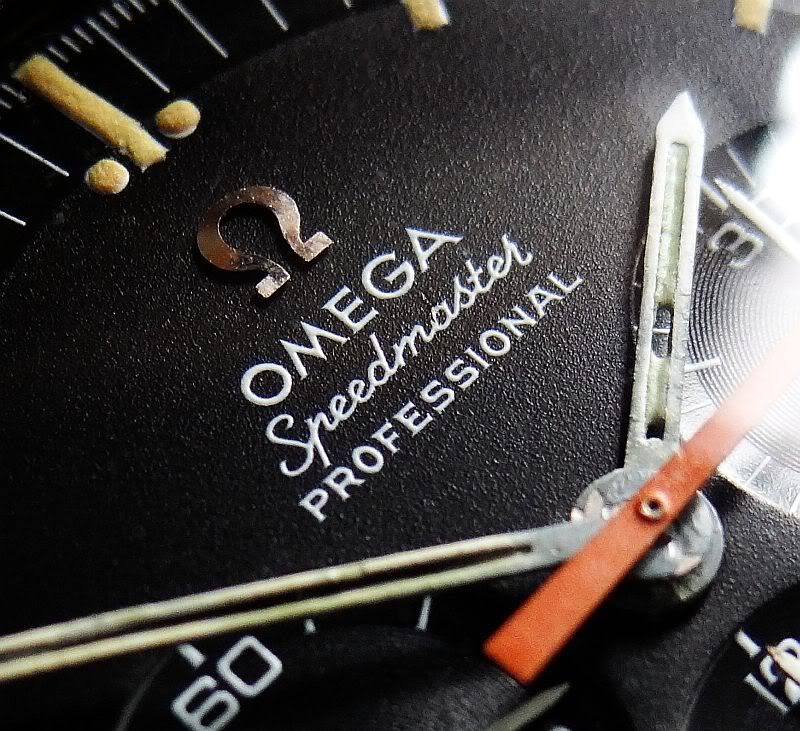 The plexi is a massive dust magnet. The more I wipe it clean, the more static cling it seemed to develop!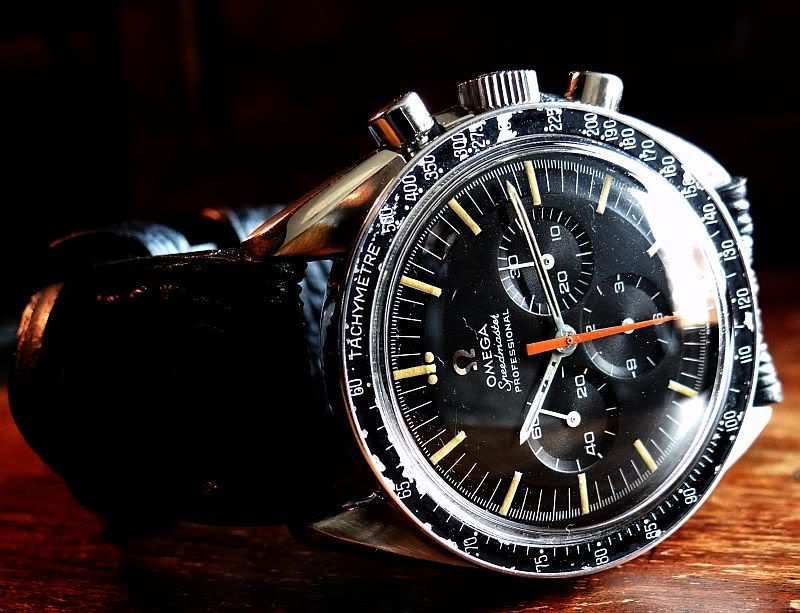 But NOTHING is sexier than plexi...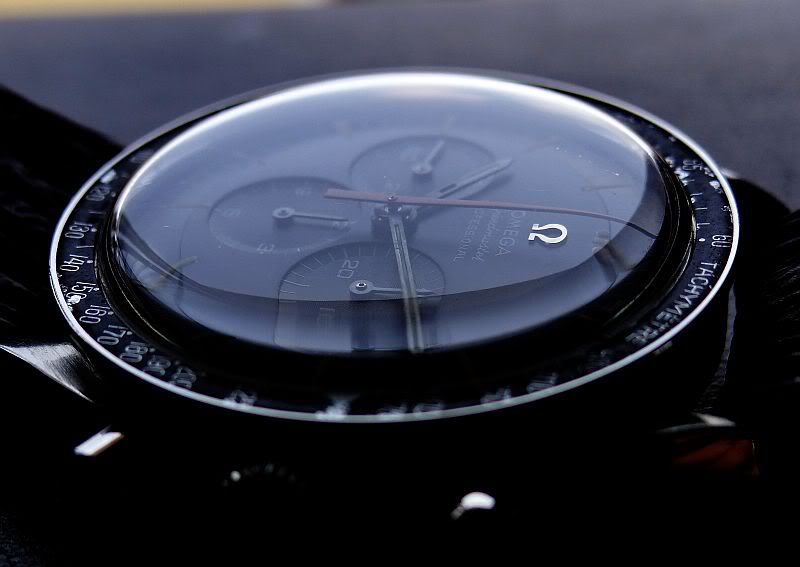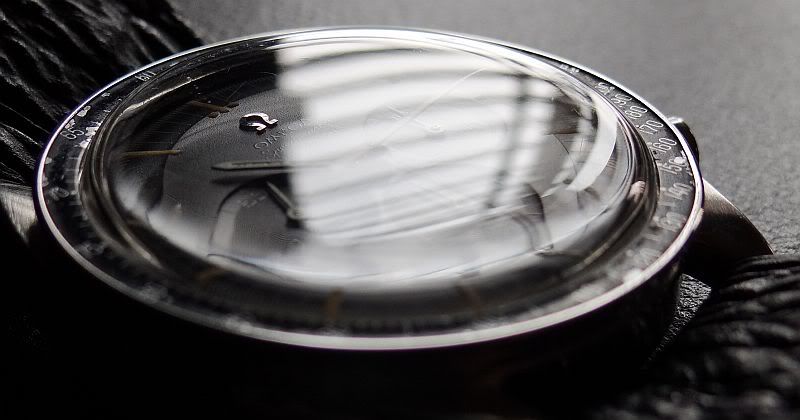 Etched Omega logo on center of plexi (very difficult to photograph)
Cal. 321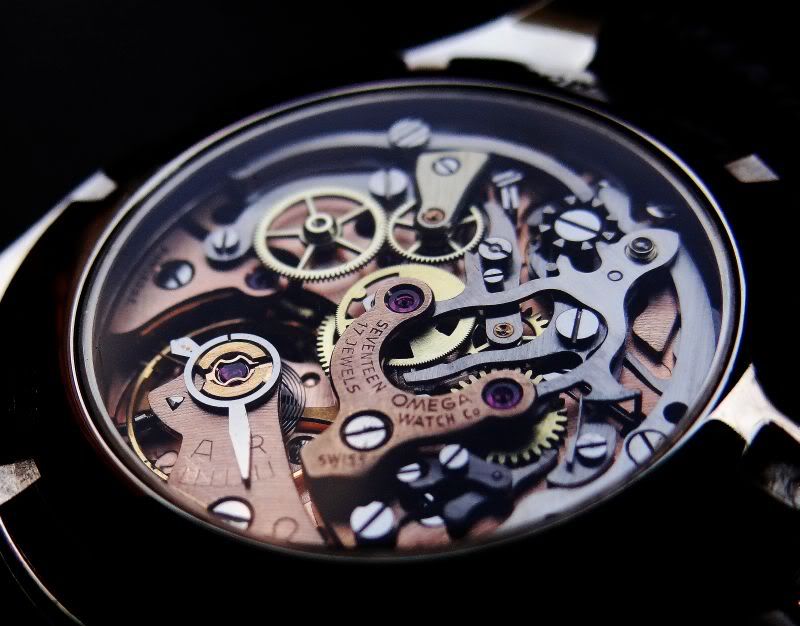 Was difficult getting this display back that does NOT say "Frist and only watch..."
Another instance of a red handed speedy pro -- from the 1971 "Return of Ultraman, Episode 8: Monster Time Bomb". The director was a speedy pro collector, and often used one as prop in his Ultraman episodes (original scan by Action Dan):
Thanks for looking!